SYND Ghana has initiated a forest restoration project in Agogo to revive 200 hectares of degraded forest at Nsonyameye. This project is led by Prince Yaw Yeboah Okyere.
The first phase of the project encompasses 5 hectares of land. The primary objective of the project is to restore the land to its original ecological state using a forest restoration model that employs native species. Given the history of frequent bushfires in the area, the organization plans to plant trees that can withstand seasonal fires, ensuring sustainability.
Carefully selected tree species such as Khaya Senegalensis (Mahogany), Terminalia superba (Ofram), Acacia, Ceiba Pentandra, Gmelia arborea, and Tetrapleura tetraptera have been chosen for their economic significance and adaptability to the site.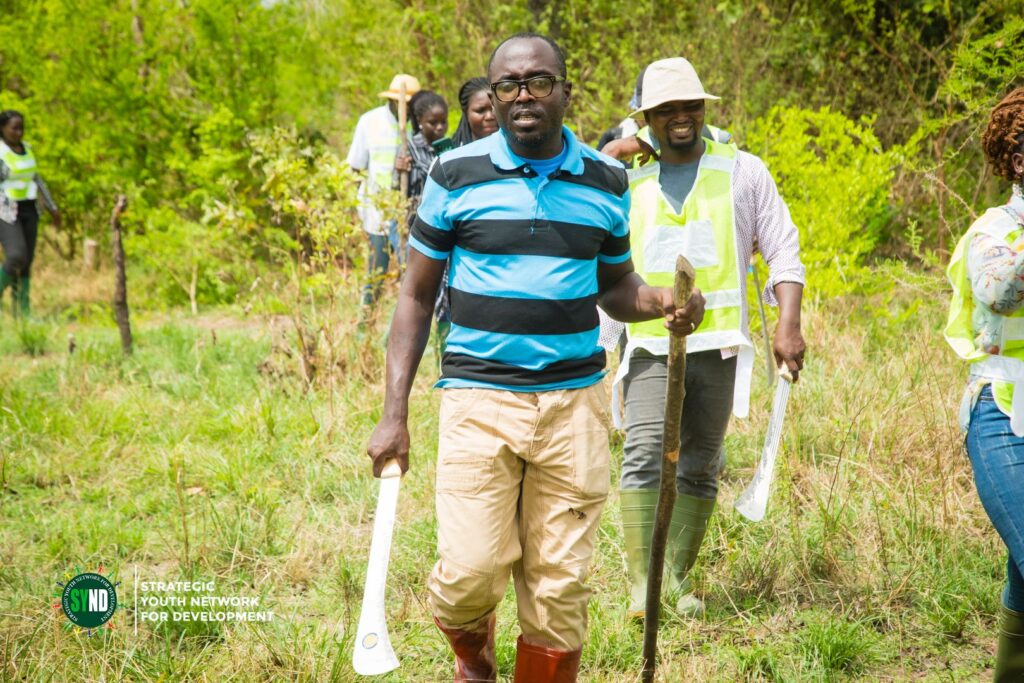 We are excited about this project and the potential impact it will have on the environment and the community. By restoring the forest, we can improve the ecosystem and provide economic benefits for the people.
The project is expected to yield substantial environmental, social, and economic advantages, including soil conservation, carbon sequestration, and the provision of wildlife habitats. Moreover, it will create employment opportunities and contribute to the livelihoods of the community members.
SYND Ghana recognizes the project's importance in safeguarding the environment and preserving the region's biodiversity.
Through initiatives like this forest restoration project, we take a significant stride towards achieving the Sustainable Development Goals, particularly SDG 13 on climate action and SDG 15 on life on land. With persistent efforts from organizations such as SYND Ghana, we can forge a path towards a more sustainable future for ourselves and the generations to come.