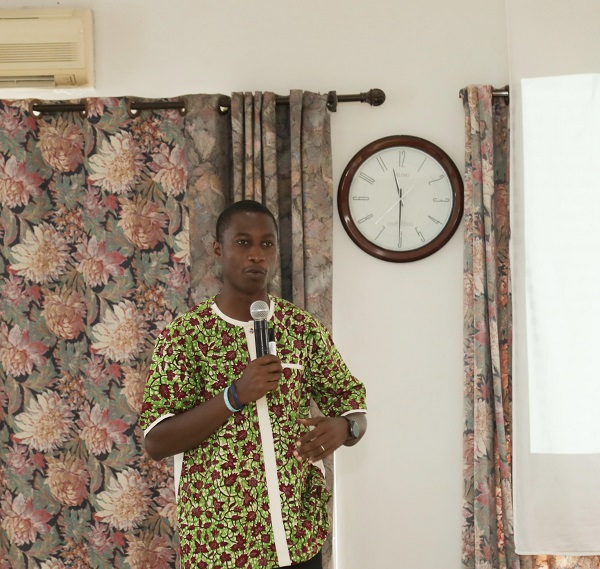 THE coordinator for the Strategic Youth Network for Development (SYND), Chibeze Ezekiel, has urged banks to adopt the 'Banks and Biodiversity No Go Policy' when financing projects in the country to help create an eco-friendly environment.
The 'Banks and Biodiversity No Go Policy' is an international campaign which demands that banks stop financing projects related to biodiversity loss and social damage.
Dire consequences
He said banks financing policy for projects or programmes have dire consequences on the sustainability of the ecosystem such that some of the impacts are already being felt because of ill-conceived infrastructure development, fossil fuel energy development and utilisation, extractive industries activities and improper land use changes.
Mr Ezekiel made the call in Accra last Thursday at a dialogue session with some financial institutions on the 'Banks and Biodiversity No Go Policy' campaign organised by SYND in partnership with Friends of the Earth, USA (FoE-US).
The campaign seeks to sensitise banks in country to adopt and implement the aims or principles of the 'Banks and Biodiversity No Go Policy.'
Mr Ezekiel said: "In spite of the significant role banks play in financing these sectors and activities, many financial institutions are yet to develop robust policies or practices to address the biodiversity impacts of their lending.
"If a project is going to have any adverse impact on the environment, banks must not fund that project," he said.
Power of finance
The Environmental, Social and Governance (ESG) Manager at the National Investment Bank (NIB), Reginald Asare, said banks had the capacity to use the power of finance to ensure that the environment was protected especially with organisations whose activities damaged the environment.
He explained that banks had several policies such as ESG policies that had to be complied with and followed during credit screening and lending process to avoid financing damaging activities in the country.
He said the 'Banks and Biodiversity No Go Policy' campaign was an opportunity for banks to ensure that biodiversity concerns and issues in banks' policies were embedded and translated into action plans when reviewing their corporate policies.
"As a bank, your policies, strategies and climate change policies must be aligned with broader national climate change or environmental policies to serve as a guideline in line with protecting the environment," he said.
Source: Elizabeth Nyaadu Adu   Graphic Online