The government of Ghana has been urged to launch a competitive procurement for solar and wind energy as a way of tackling climate change challenges.
The call is to ensure government utilizes the numerous opportunities available to ensure clean energy
This was made known in an interview with www.thenewindependentonline.com recently at a two-day capacity building workshop organised by Strategic Youth Network for Development (SYND) in partnership with The ACCESS Coalition West Africa by a Senior Energy Specialist at the World Bank  Dr. David Vilar Ferrenbach.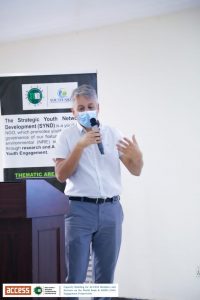 In his point of view, Dr. Ferrenbach explained that, government of Ghana has pledged 10% of renewable energy by 2030 in line with the United Nations Sustainable Development Goal SDG goal 7 but as at now the country is at only 1%.
Though some progress have been made in the next three to four years,it is not enough to acheive this target and therefore there is the need for government to take action, he stressed.
Adding that, "the resources is there and it has been proven that Ghana can benefit from solar energy".
Explaining further, he noted  that as is the case of countries such as South Africa, Senegal and Zambia, government should plan a capacity building on solar energy by investing into a transparent and competitive procument of new solar power plants.
This he believes is relevant and important in making solar energy competitive, the best prices on the international market can be achieved to make it affordable for all.
Meanwhile, in an earlier presentation, Dr Vilar Ferrenbach stated that about 5 million Ghanaians as at 2019 do not have access to electricity.
Basing his submissions on the World Bank Tracking SDG7: 2021 Energy Progress Report, he stated that, due to the Akosombo Dam, the country has made strides with respect to renewable energy but this has declined over time.
The report further showed that Sub-Saharan Africa has the highest share of renewables in energy supply due to its large reliance on traditional uses of biomas.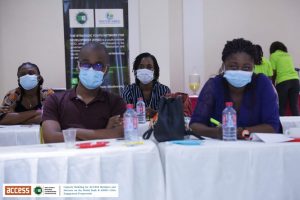 The report further revealed that Sub-Saharan Africa has been unable to make substantial growth because unlike Asia, some African countries lack political stability, proper planning framework, huge investment and also have larger population as compared to their resources.
On his part, the Executive Director of SYND, Mr Chibeze Ezekiel, emphasized the need for government of Ghana to relook at renewable energy.
According to him, renewable energy is"a huge opportunity and will help us handle our energy challenges in terms of affordability,access,reliability and clean energy.
He further disclosed that the Renewable Energy Masterplan projects that 220,000 jobs will be created from renewable energy along the value chains by 2030, therefore advised government to be very committed and do what it says.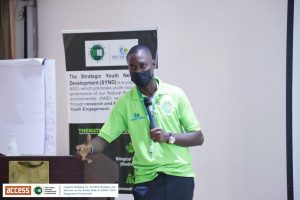 According to him, the moratorium introduced by government would make it difficult for new renewable energy to be created.
"They have given licenses to companies, about 90 or so and about 11 are operational, this act, he noted indicates that, the Energy Commission did not do due diligence hence these challenges.
On the way forward,he urged Government to be sure companies can deliver before giving out licenses to them to utilize the numerous opportunities in the solar and wind energy sector.
He however called on government to be proactive and committed to the numerous pledges it makes on global platforms.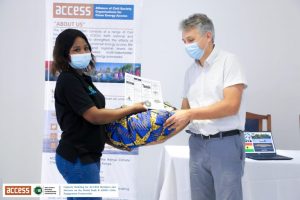 "You can't go to the global platform and make pledges and come back home and not put in the measures to help us attain those commitments", bemoaned.
Therefore use the occasion to call on government to act right on its pledges on global platforms adding "there is need to push government to do what they say".